This memorial website was created in the memory of my son, Stevie Oneal Uetrecht Jr. who was born in Missouri on March 08, 1989 and killed on September 16, 2005 at the age of 16. We will remember him forever. Our love for you will never die, it grows stronger everyday! We will miss you forever Stevie.


The Accident

Stevie was killed on September 16th 2005 in a one car accident as a result of a careless driver's actions. Stevie was a front seat passenger in a friend's car. They were heading to meet some friends at a local restaurant called Sonic. At the time of the accident, they were driving down the highway at a speed of 75 mph (speed limit is 60). The driver realized that they were about to miss their desired exit, with the driver noticing he had another car to his right, he "stepped on it" to a speed over 80 mph so he could pass the other car and try to make the exit. The driver managed to get around the other car but cut the exit ramp too short. The car shot across the exit way and into an embankment causing the car to flip 3 times! The car being equipped with aftermarket seats, and the seatbelts being an unknown factor, Stevie was thrown from the car and from the reports killed instantly from massive head trauma. Stevie had always worn his seatbelt without reminders. The aftermarket seat that Stevie was sitting in had broken free from the floorboard, so if a seatbelt was being worn, we will never know. The driver walked away from the accident without any harm, the back passenger also walked away without major harm.

From the police report, these are the actual statements from the driver and witnesses:

Driver #1 stated, "I was in the middle lane and I was passing a car that was in the right lane. There were no cars in front of me and I didn't realize the exit was that close. I was probably going 75 miles per hour and I stepped on it to get to the exit. I went to the right and my back end started to come around on me. I started to spin and we flipped over."

Witness #1 stated, "I was I the left lane. I saw the car swing to the right hard. He was going the same speed as me, which was about 75 miles per hour. He started going sideways and hit the ground."

Stevie was transported to St. Joseph's hospital and pronounced dead at 10:35pm on September 16th 2005.

The toxicology report found no signs of alcohol or drug use!

The driver of the vehicle is being prosecuted from the St. Charles prosecuting attorney. At first the report was buried and closed, until they were contacted to find out what was being done. The prosecuting attorney knew nothing of it and quickly picked it up. To this date, the driver's personal attorney has asked for 8 extensions only to prolong his client's jail time. When a judgment is handed down we will post the results here.

Even with the driver serving time, no amount of time will ever bring Stevie back or heal our broken hearts. Our only hope is that other teenage drivers will learn from the actions of their peers, and understand the responsibilities they inherit with passengers and friends in their vehicles.


UPDATE 9-21-2006

September 21st 2006, 5 days after the one year mark of Stevie's passing. The courts of St. Charles Missouri decided not to charge the driver with involuntary manslaughter, instead decided to charge the driver with "Careless and Imprudent Driving"
After several delays at the defense's request the judge finally held a hearing. The driver plead quilty to the charge of C & I, with this the judge sentenced the driver to 30 days in the county jail.


What is Normal after your child dies?
Original poem by Tara & Heath Carey
Normal is having tears waiting behind every smile when you realize someone important is missing from all the important events in your
family's life.

Normal is trying to decide what to take to the cemetery for Birthdays, X-mas, Thanksgiving, New Years, Valentine's Day, July 4th and Easter.

Normal is feeling like you can't sit another minute without getting up and screaming, because you just don't like to sit through anything anymore.

Normal is not sleeping very well because a thousand what if & why didn't I go through your head constantly.

Normal is reliving the accident continuously through your eyes and mind, holding your head to make it go away.

Normal is having the TV on the minute you walk into the house to have noise, because the silence is deafening.

Normal is staring at every boy who looks like he is Stevie's age. And then thinking of the age he'd would be now. Then wondering why it is even important to imagine it, because it will never happen.

Normal is every happy event in your life always being backed up with
sadness lurking close behind, because of the hole in your heart.

Normal is telling the story of your child's death as if it were
an everyday, commonplace activity, and then seeing the horror in
someone's eyes at how awful it sounds. And yet realizing it has
become a part of your "normal."

Normal is each year coming up with the difficult task of how to honor your childs's memory and their birthdays and survive these days. And trying to find the balloon or flag that fit's the occasion. Happy Birthday? Not really.

Normal is my heart warming and yet sinking at the sight of something special Stevie loved. Thinking how he would love it, but how he is not here to enjoy it.

Normal is having some people afraid to mention my son, Stevie.
Normal is making sure that others remember him.

Normal is after the funeral is over everyone else goes on with their lives, but we continue to grieve our loss forever.

Normal is weeks, months, and years after the initial shock, the grieving gets worse, not better.

Normal is not listening to people compare anything in their life to this loss, unless they too have lost a child. Nothing compares.
NOTHING.
Even if your child is in the remotest part of the earth away from you - it doesn't compare.

Losing a parent is horrible, but having to bury your own child is unnatural.

Normal is taking pills, and trying not to cry all day, because you know your mental health depends on it.

Normal is realizing you do cry everyday.

Normal is being impatient with everything and everyone but someone stricken with grief over the loss of their child.

Normal is sitting at the computer crying, sharing how you feel with chat buddies who have also lost a child.
Normal is not listening to people make excuses for
G-d.
"G-d may have done this because…"

I know Stevie is in "heaven," but hearing people trying to think up excuses as to why a fantastic young man was taken from this earth is not appreciated and makes absolutely no sense to this grieving mother.
Normal is being too tired to care if you paid the bills, cleaned the house, did the laundry or if there is any food.

Normal is wondering this time whether you are going to say you have two children or one child, because you will never see this person again and it is not worth explaining that Stevie is dead.
And yet when you say you have one child to avoid that problem, you feel horrible as if you have betrayed the dead child.

Normal is asking G-d why he took your child's life instead of yours and asking if there even is a G-d.

Normal is knowing you will never get over this loss, not in a day nor a million years.

Normal is having therapists agree with you that you will never "really" get over the pain and that there is nothing they can do to help you because they know only bringing back your child back from the dead could possibly make it "better."

Normal is learning to lie to everyone you meet and telling them you are fine. You lie because it makes others uncomfortable if you cry. You've learned it's easier to lie to them then to tell them the truth that you still feel empty and it's probably never going to get any better -- ever.
And last of all...
Normal is hiding all the things that have become "normal" for you to
feel, so that everyone around you will think that you are "normal."




Story in School paper



Accident site



Highway 70 East, exit 79

Baue Memorial Gardens




Stevie's Bench





A Mothers Pain

You see me smiling.
What you don't see is that I am screaming behind that smile.
You see me go on with everything....work....groceries.....life in general.
What you don't see is that it takes every ounce of energy
I have just to breathe.
You see me alone with my thoughts.
What you don't see is me talking to Him.
You see me say "I am fine".
What you don't see is the huge hole in my heart that can never be filled.
You see me and think "she's back to normal".
What you don't see is that there is no normal for me anymore.
You see me and think "Oh my God I hope this never happens to me"
What you don't see is that as much as I long for you to
understand me... I hope this never happens to you either.
You see me joking and laughing with others and think she
must be gettin over what has happened.
What you don't see is that I can never forget, nor would I want to,
you don't get over the loss of a child.
You see me sad and don't know what to say so you keep going.
What you don't see is all I really want is for you to ask how
I am doing, really, and give me a hug.
You see that life goes on.
What you don't see is on September 16th,2005 that the life I had will
never be the same .
You see that I am strong...... do not be deceived.
What you don't see is that I am weak and weary. somedays "I am 6 feet from the edge".
What you see is a mask....a lie. The mask helps you cope with me
and me cope with myself.
What you don't see is the raw sometimes unbearable pain.
You don't see me being unable to breathe.
What you don't see is my despair. You don't see me screaming to
heaven for God to give my Son back.
What you don't see you could never understand anyway unless you
walk a mile in my shoes.... God Forbid.





He only took my hand

Last night I was trying to sleep;
My son's voice I did hear.
I opened my eyes and looked around,
But he did not appear.
He said, "Mom you've got to listen,
You've got to understand,
God didn't take me from you, Mom,
he only took my hand.
When I called out in pain that night,
the instant that I died,
He reached down and took my hand,
and pulled me to his side.
He pulled me up and saved me
from the misery and pain.
My body was hurt so badly inside,
I could never be the same.
My search is really over now,
I've found happiness within.
All the answers to my empty dreams
and all that might have been.
I love you so and miss you so,
And i'll always be nearby.
My body's gone forever,
But my spirit will never die!
And so, you must go on now,
Live one day at a time.
Just understand-
God did not take me from you,
He only took my hand."




I'M THERE INSIDE YOUR HEART

Right now I'm in a different place,
And though we seem apart,
I'm closer than I ever was...
I'm there inside yur heart.

I'm with you when you greet each day
And while the sun shines bright,
I'm there to share the sunsets, too...
I'm with you every night.

I'm with you when times are good
To share a laugh or two,
And if a tear should start to fall...
I'm always there for you.

And when that day arrives
That we are no longer apart,
I'll smile and hold you close to me...

Forever in my heart.




WHEN I'M GONE

When I come to the end of my journey
And I travel my last weary mile,
Just forget if you can,
that I ever frowned
And remember only the smile.
Forget unkind words I have spoken;
Remember some good I have done.
Forget that I ever had a heartache
And remember I've had loads of fun.
Forget that I have stumbled and blundered
And sometimes fell by the way.
Remember I have fought some hard battles
And won, ere the close of the day,
Then forget to grieve for my going,
I would not want you sad for day,
But in the summer
just gather some flowers
And remember the place where I lay,
And come in the evening
When the sun paints the sky in the west
Stand for a few moments beside me
And remember only my best.


Sincere.......
Talented.....
Entertaining
Virtuous.....
Imaginative
Enthusiastic

Unique.......
Encouraging
Trustworthy
Respectful..
Energetic....
Cute..........
Helpful.......
Terrific.......









Stevie's favorite's





BMX Racing


Playing the drums




School Logo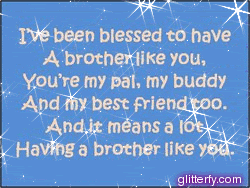 Love you a whole bunch! love Kayla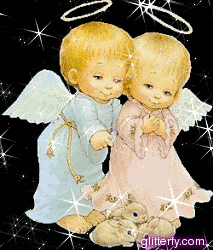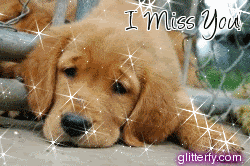 March 8th, 1989







While on vacation a footprint appeared next to Mom!




Aunt Cory's Birthday
12-11-2007


The Dragonfly


Once, in a little pond, in the muddy water under the lily pads,
there lived a little water beetle in a community of water
beetles. They lived a simple and comfortable life in the pond
with few disturbances and interruptions.

Once in a while, sadness would come to the community when one of
their fellow beetles would climb the stem of a lily pad and
would never be seen again. They knew when this happened; their
friend was dead, gone forever.

Then, one day, one little water beetle felt an irresistible urge
to climb up that stem. However, he was determined that he would
not leave forever. He would come back and tell his friends what
he had found at the top.

When he reached the top and climbed out of the water onto the
surface of the lily pad, he was so tired, and the sun felt so
warm, that he decided he must take a nap. As he slept, his body
changed and when he woke up, he had turned into a beautiful
blue-tailed dragonfly with broad wings and a slender body
designed for flying.

So, fly he did! And, as he soared he saw the beauty of a whole
new world and a far superior way of life to what he had never
known existed.

Then he remembered his beetle friends and how they were thinking
by now he was dead. He wanted to go back to tell them, and
explain to them that he was now more alive than he had ever been
before. His life had been fulfilled rather than ended.

But, his new body would not go down into the water. He could
not get back to tell his friends the good news. Then he
understood that their time would come, when they, too, would
know what he now knew. So, he raised his wings and flew off
into his joyous new life!


~Author Unknown~


"http://usa.ultimatetopsites.com/bin/topsite.cgi?teenangels&cat=general&ID=250">
"http://usa.ultimatetopsites.com/bin/votepicture.art?teenangels&cat=general&ID=250" border=0></a>
"http://usa.ultimatetopsites.com